2009-06-15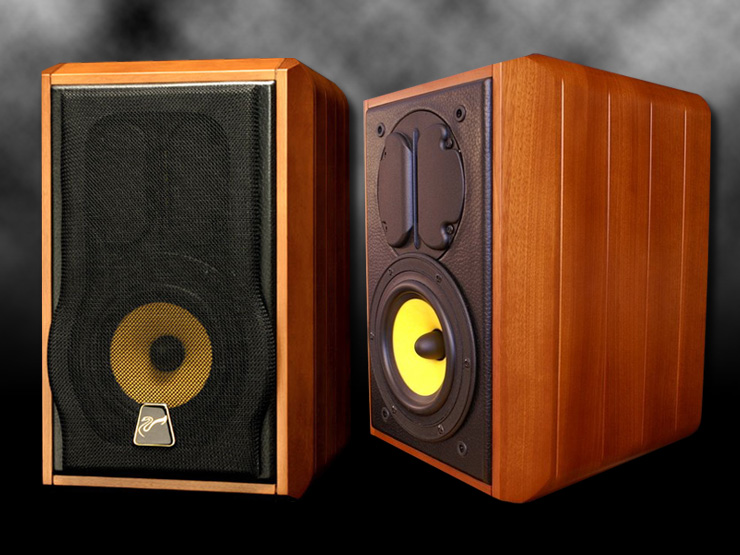 Les Swans M1 originales / Original Swans M1
2009-12-01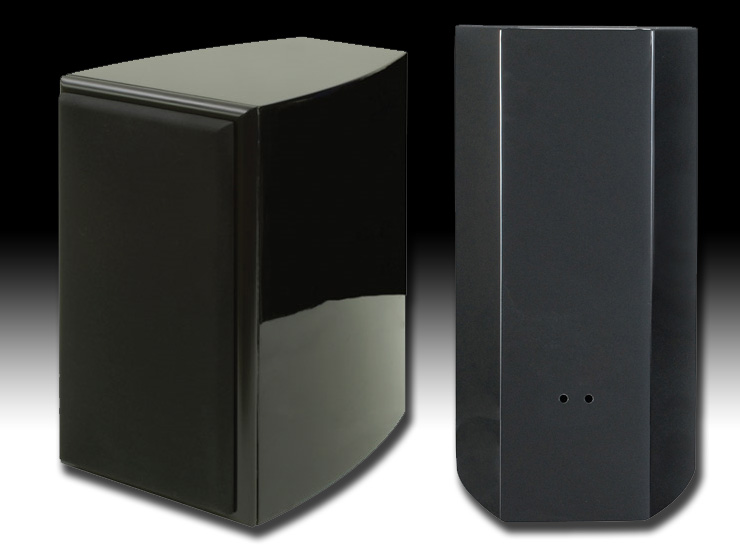 Les caissons Dayton TWC-0.38BK / Dayton TWC-0.38BK Cabinets
2010-01-15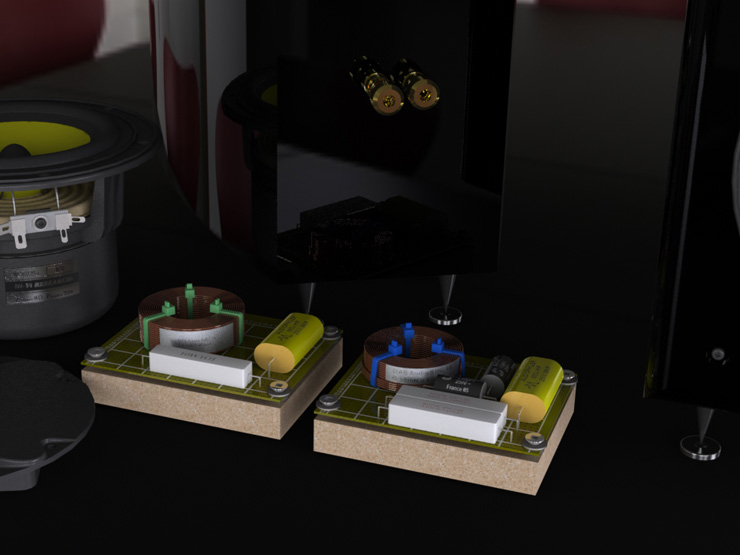 Modélisation 3D des circuits de filtration / 3D Rendering of crossover network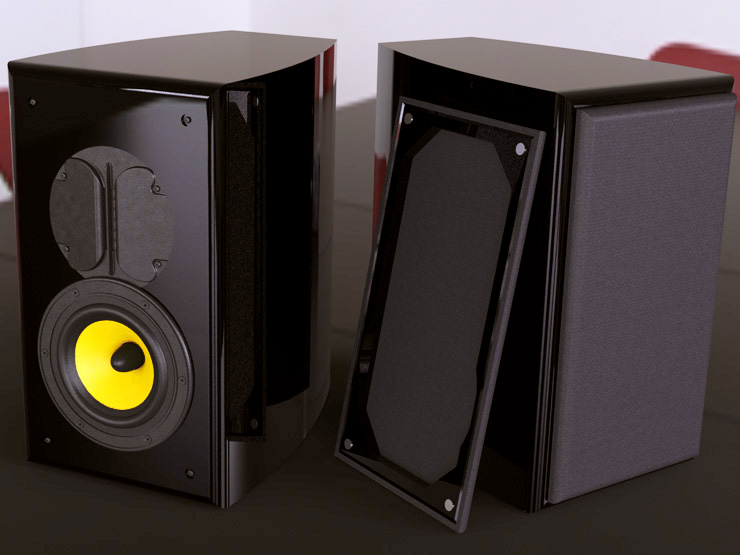 Modélisation 3D des M1 terminées/ 3D Rendering of finished M1's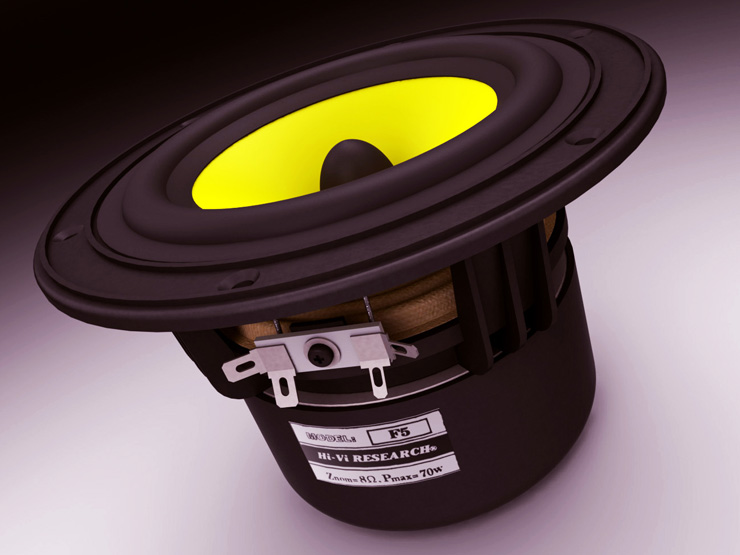 Rendu du HiVi F5 / HiVi F5 Rendering
2010-02-05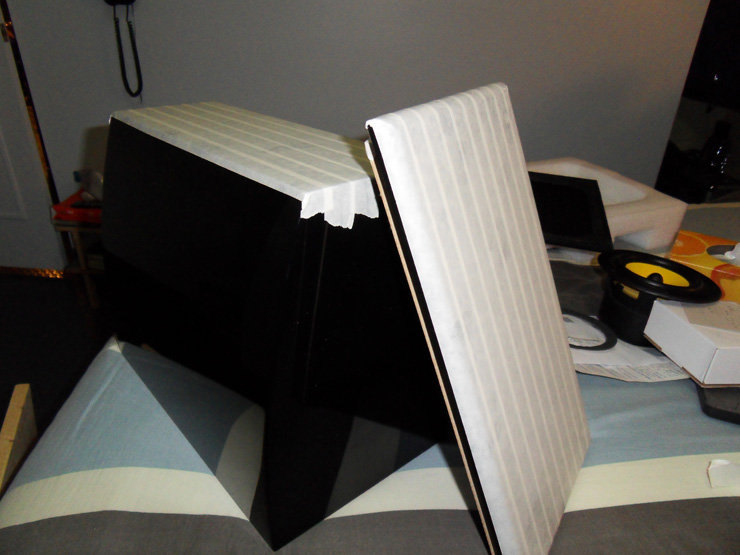 Protection des surfaces avec du ruban à masquer / Protecting surfaces with masking tape.
2010-02-07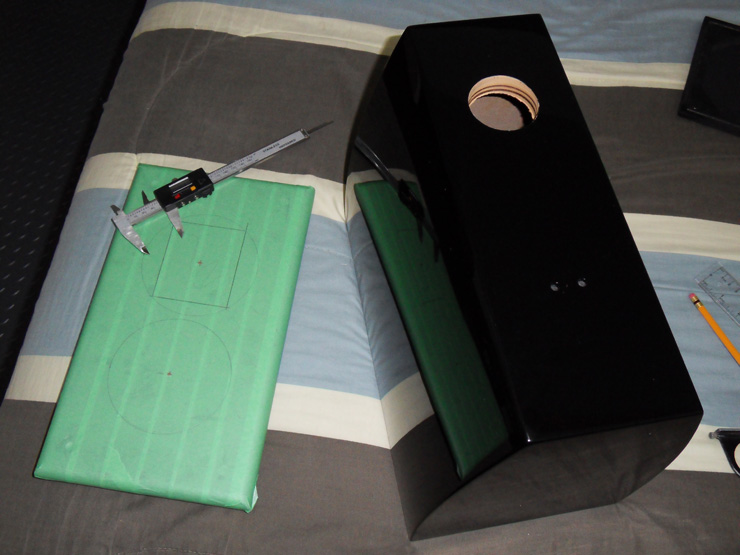 Traçage des formes à découper et perçage de l'évent. / Tracing cutting layout and drilling port tube opening.
2010-02-08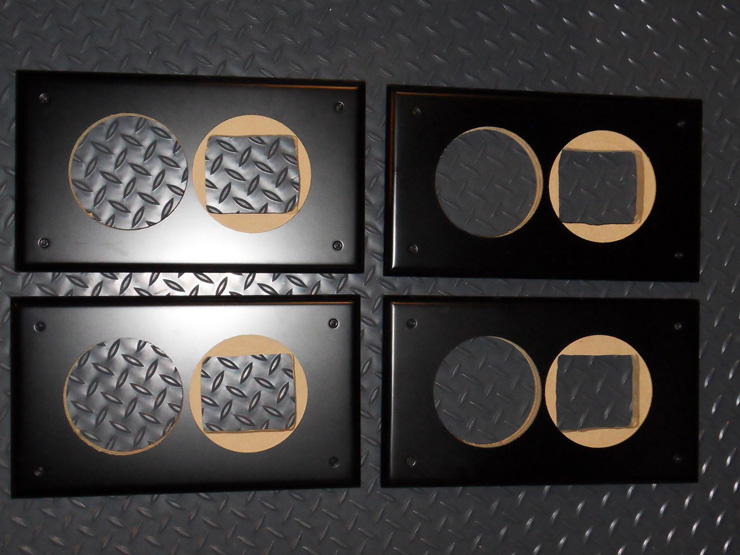 Les quatre façades sont découpées / All of the four baffles have been cut out.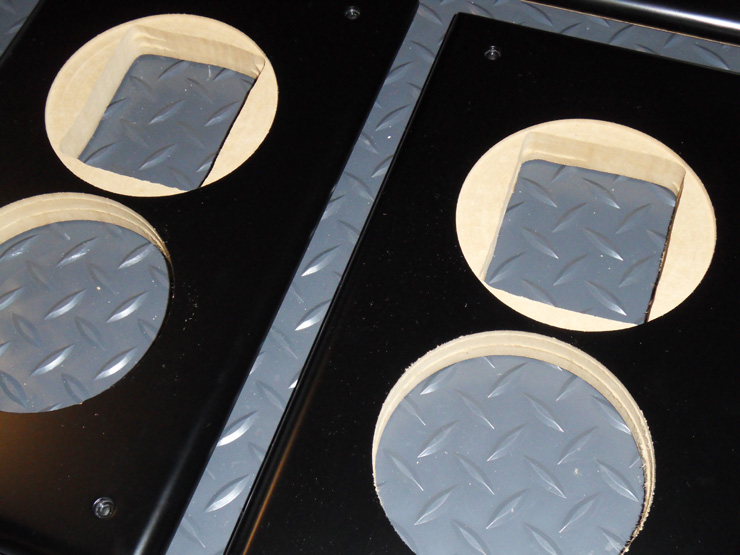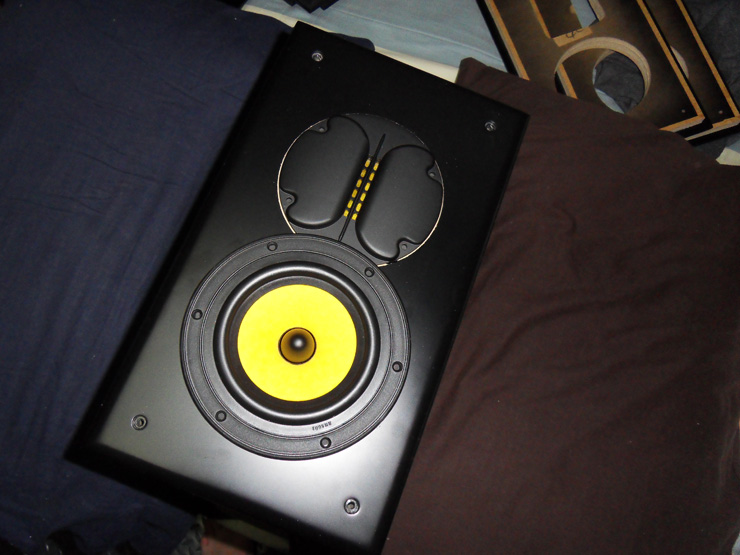 Essais des haut-parleurs HiVi dans leur ouverture / Verifying if speakers fit in their holes.
2010-02-09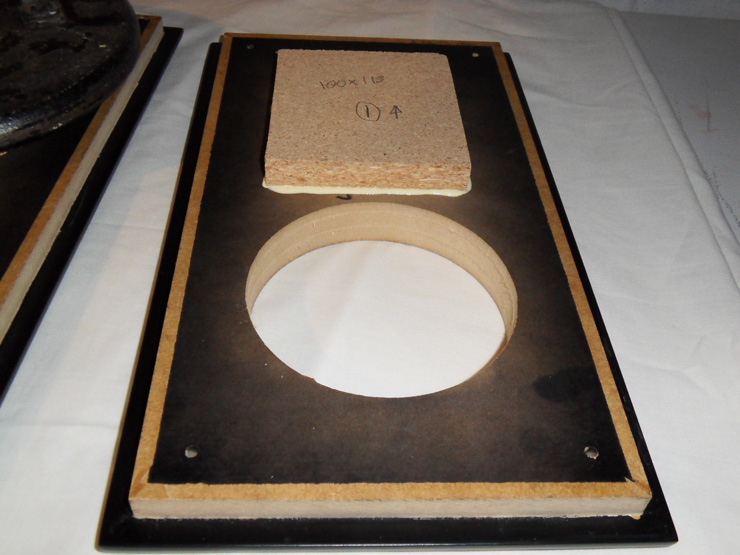 Un fond pour les RT1-C est collé en place. / Closing of the RT1-C opening.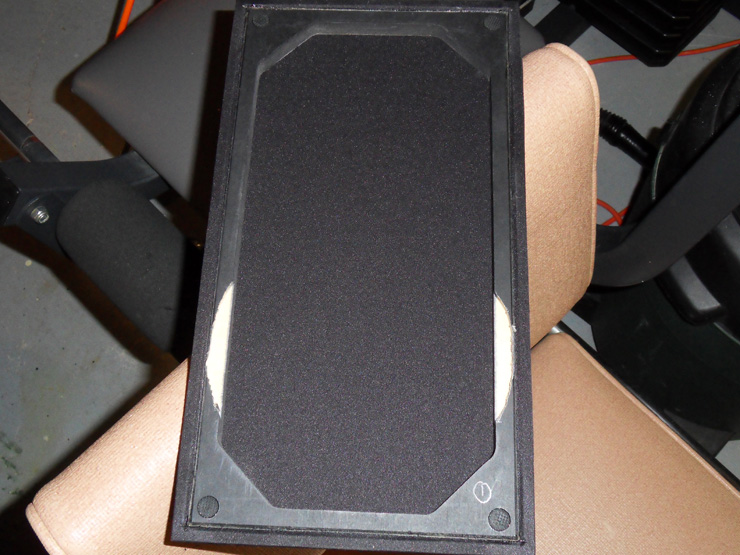 Encavure pour la bride des F5. / Notches for F5 flange
Bases des circuits de filtration. / Crossover circuits bases.
2010-02-10 & 11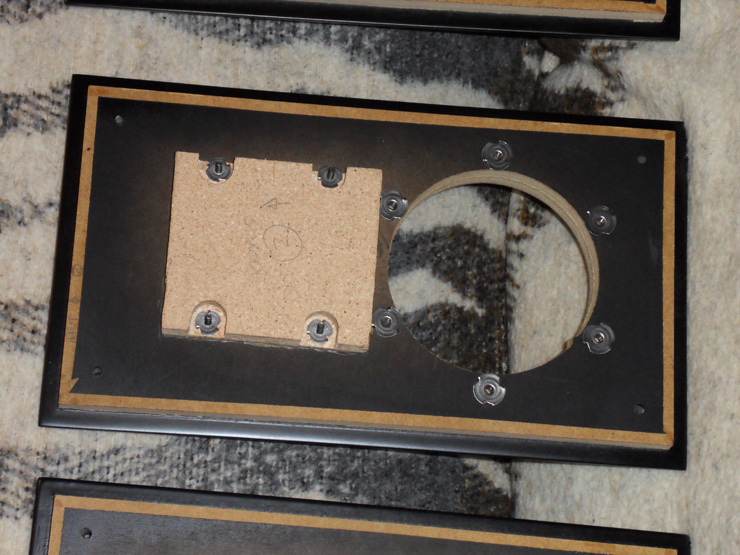 Les insertions filetées sont installées. / T-Nuts are in place.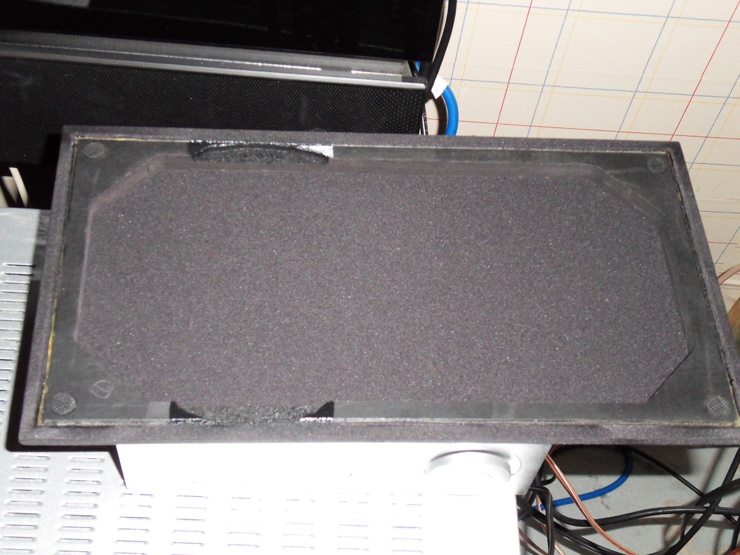 Les encoches des grilles sont peintes en noir. / Notches in the grilles are painted in black.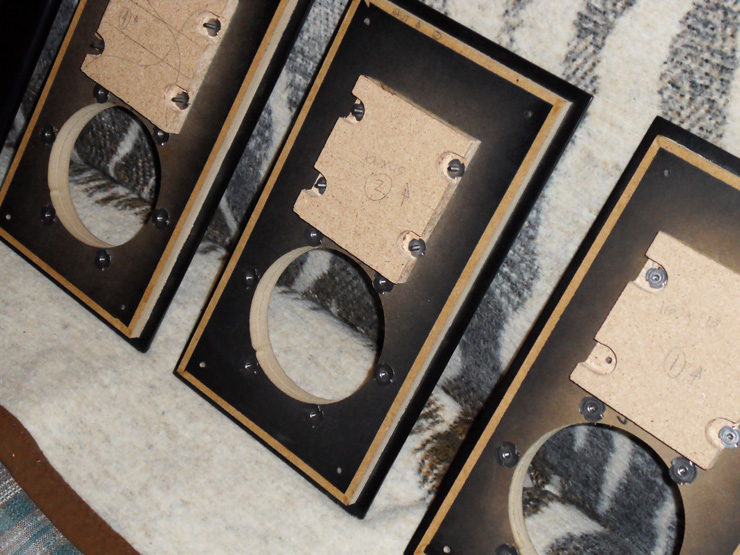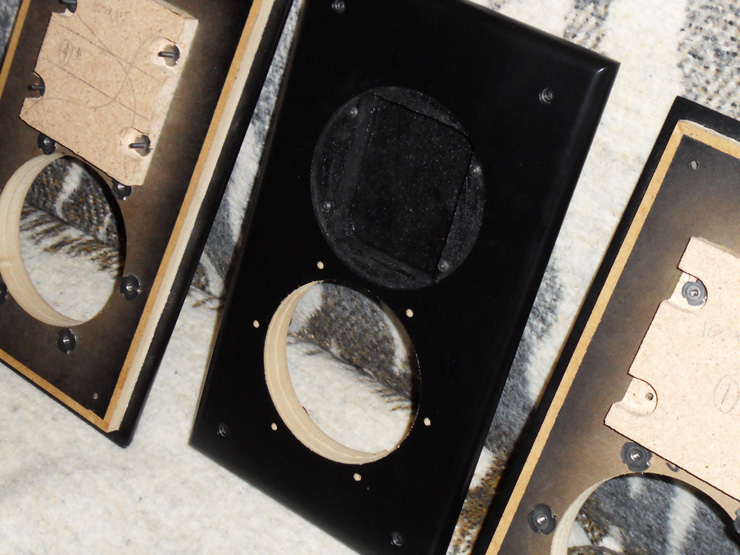 L'intérieur de l'emplacement du tweeter est peinte en noir. / Inside of the tweeter enclosure is painted in black.
2010-02-12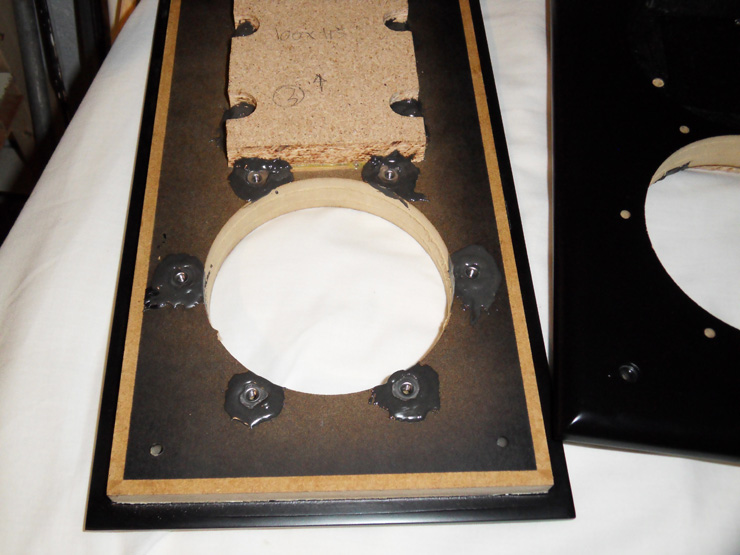 Les insertions filetées sont collées à l'époxy. / T-Nuts glued on place.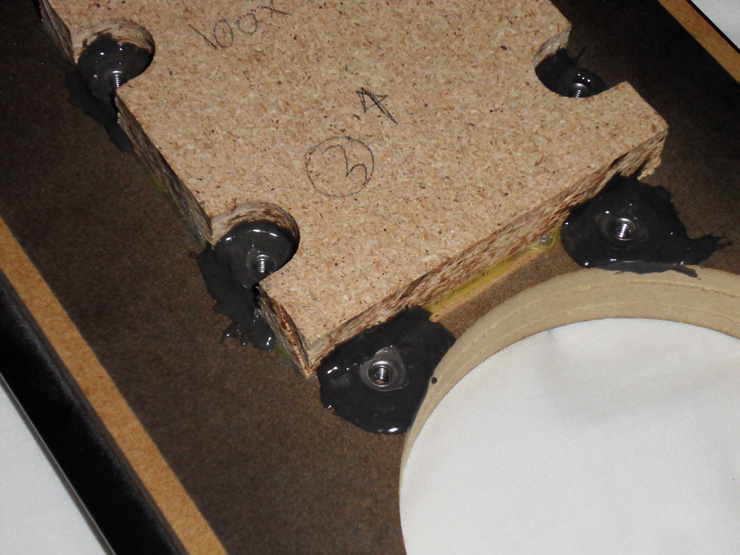 2010-02-13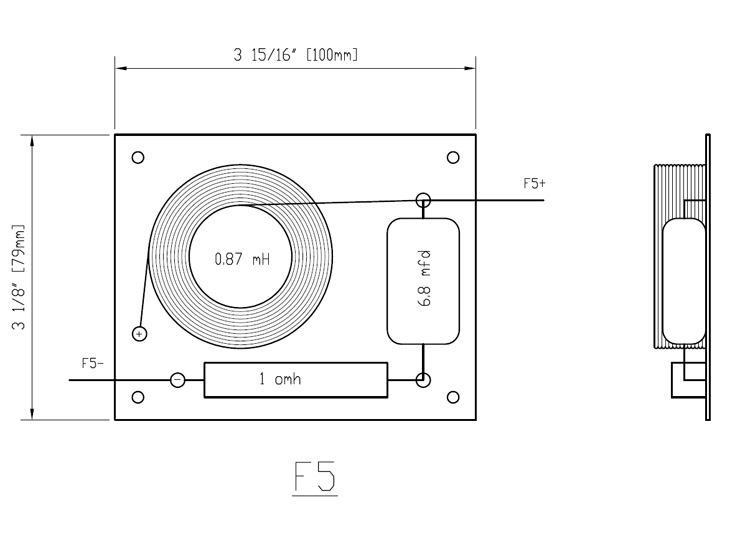 Aménagement du circuit du F5. / F5 Crossover Layout.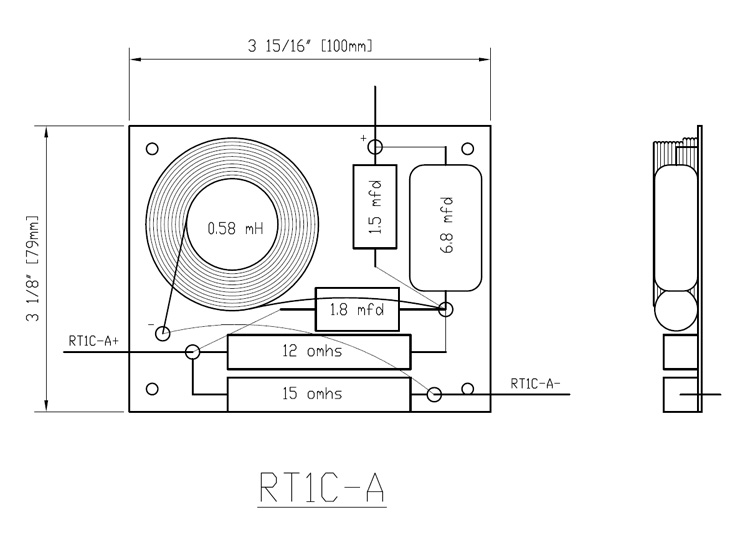 Aménagement du circuit du RT1C-A. / RT1C-A Crossover Layout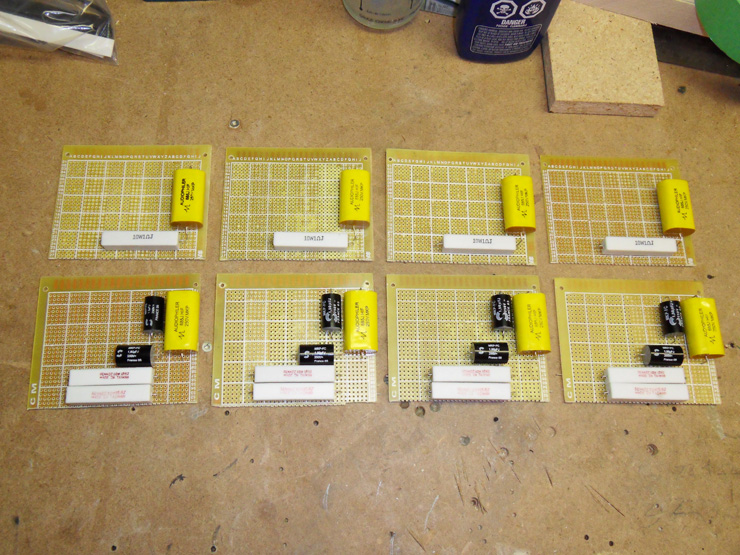 Les composantes des circuits de filtration sont placées.(inducteurs manquants) / Crossover parts are on place. (missing inductors)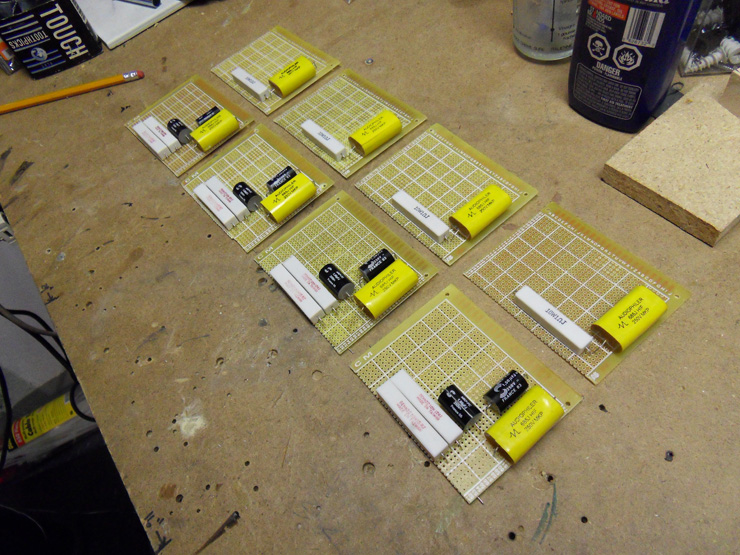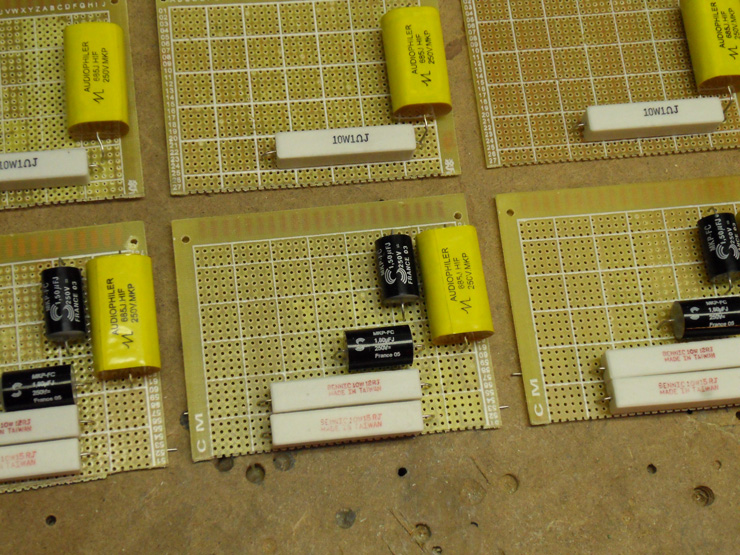 2010-02-14
Installation des pointes / Spikes installation
2010-03-01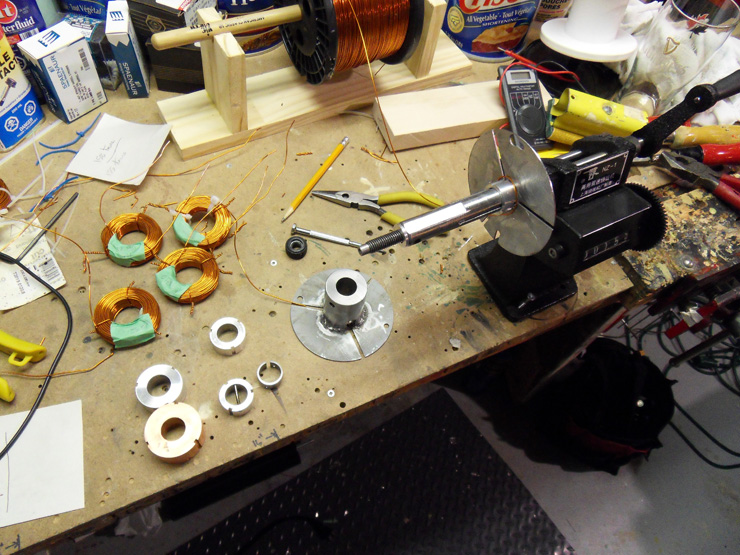 Le fameux noyau de bobinage, Merci Gilles. / The Inductor Winding Core, thanks to Gilles.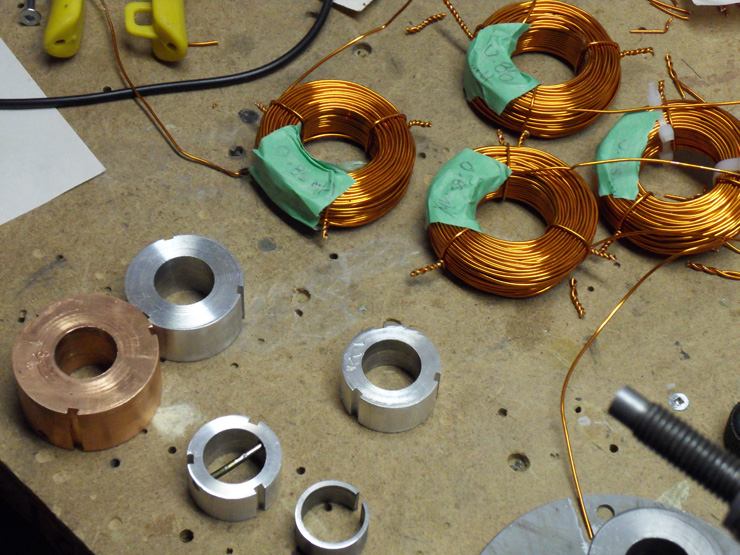 Les coeurs interchangeables pour differentes valeurs d'inductances. Interchangeable cores for different inductors.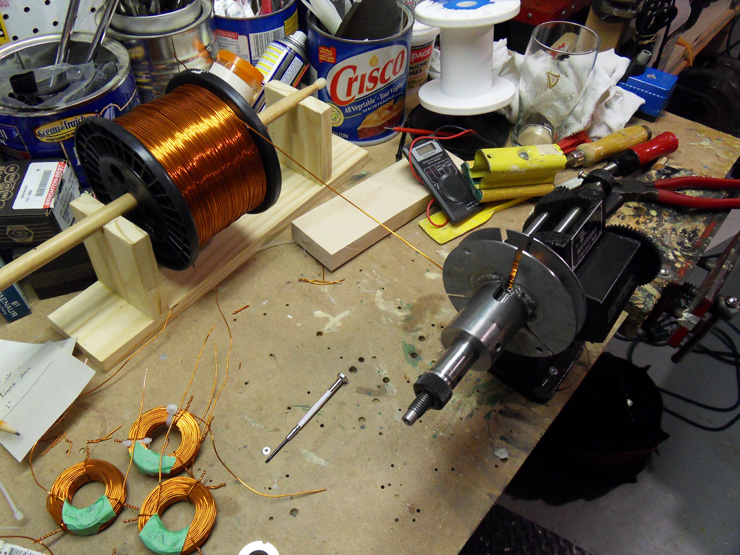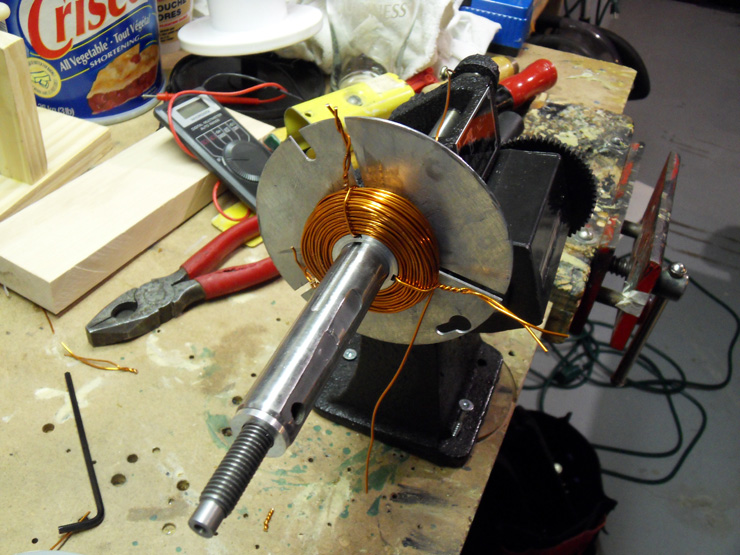 2010-03-02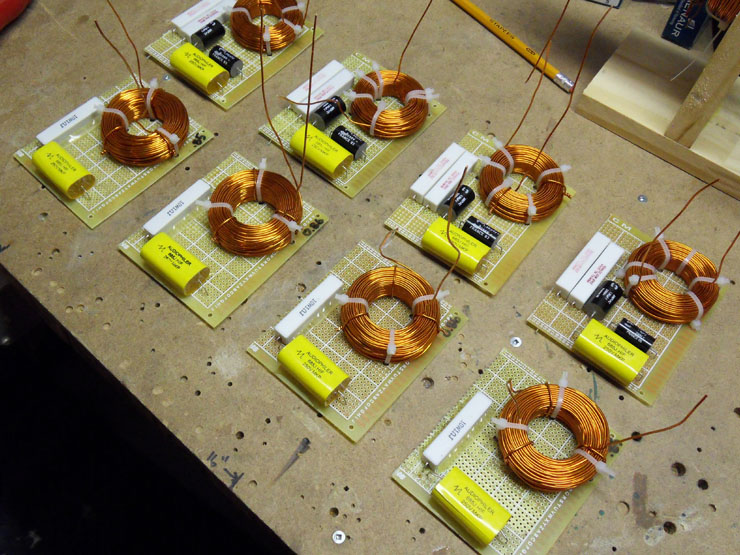 Les inducteurs sont fixés aux plaques d'assemblage. / Inductors are tied on P.C. Boards.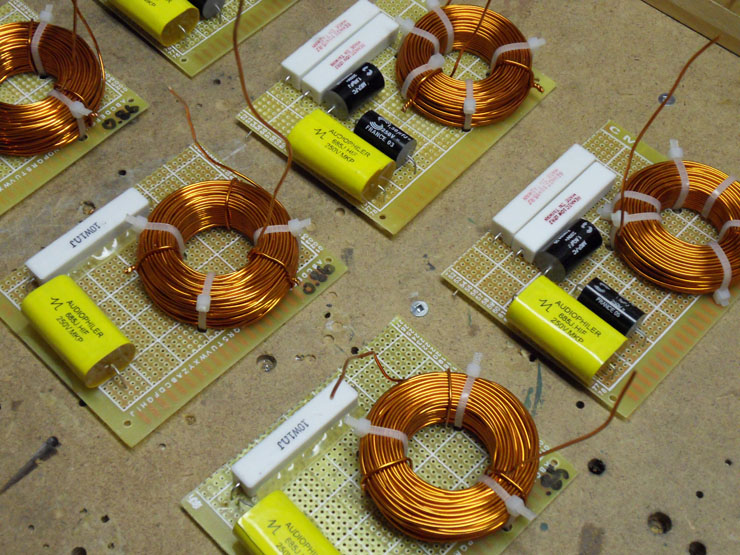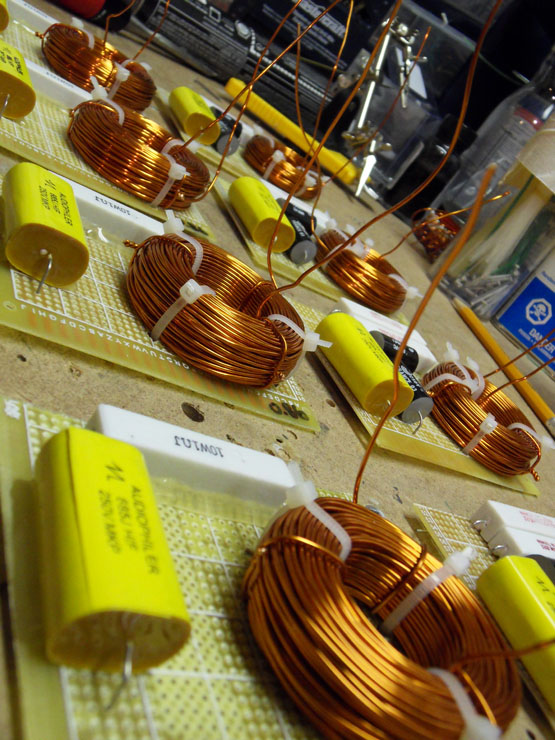 2010-03-03 & 04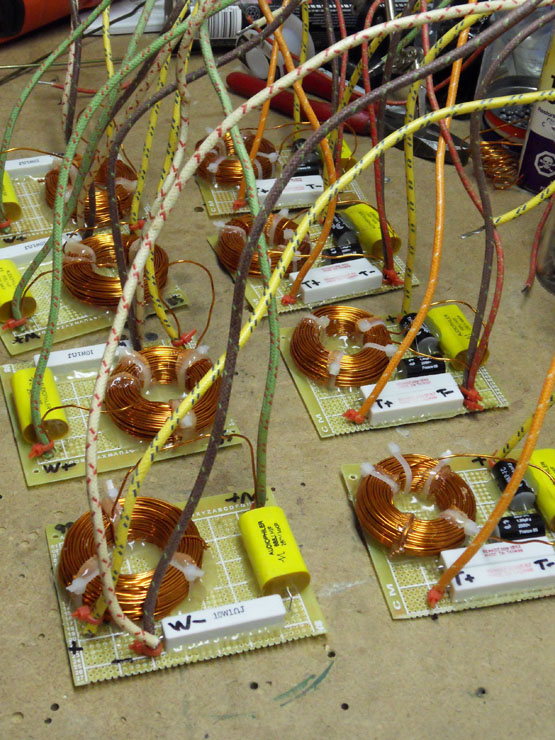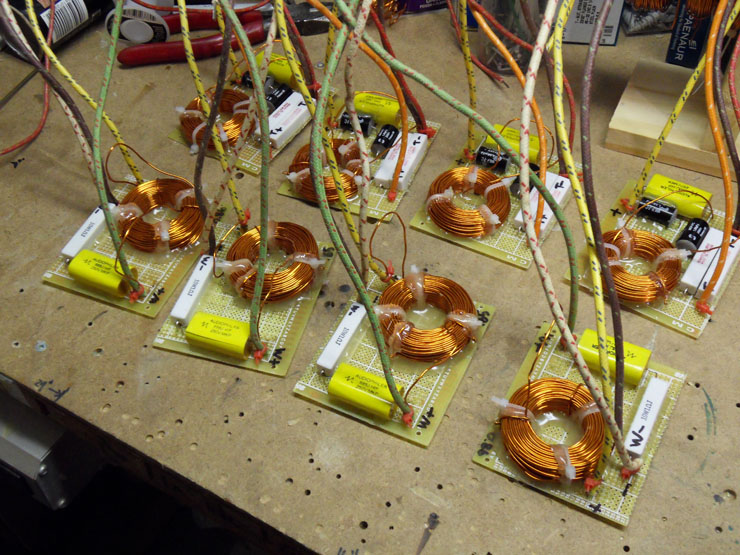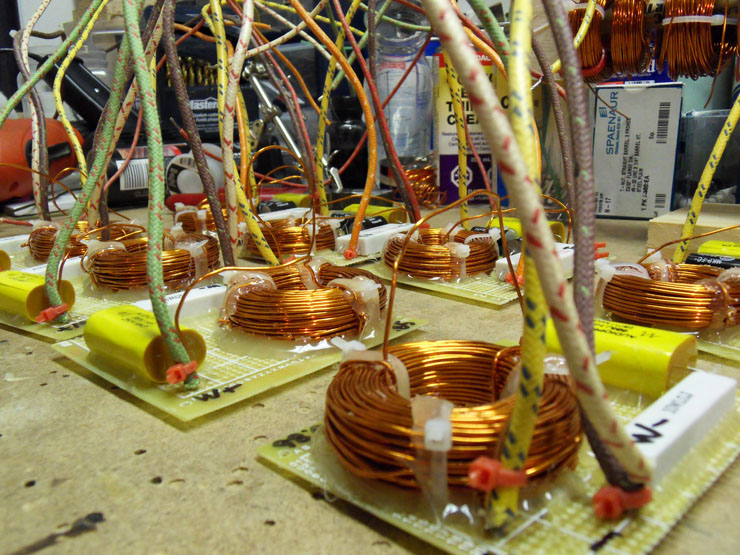 Les circuits de filtration sont maintenant terminés. / Crossovers are now completed
2010-02-05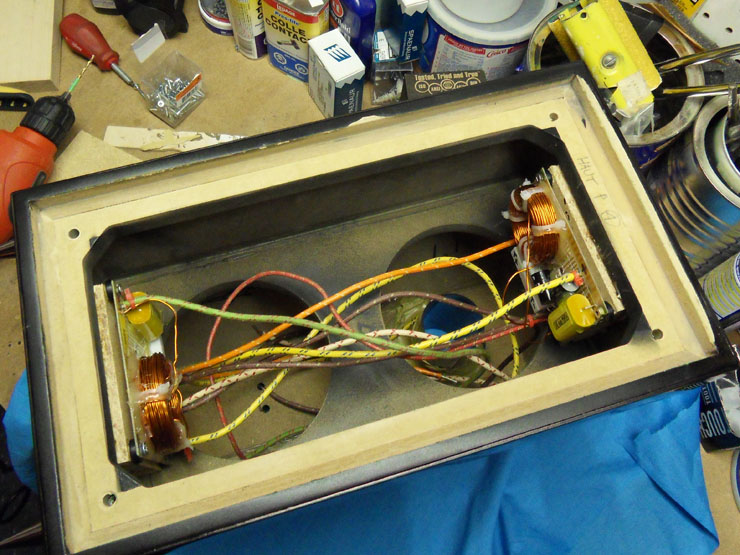 Les circuits de filtration sont vissés et collés. / Crossover glued and screwed.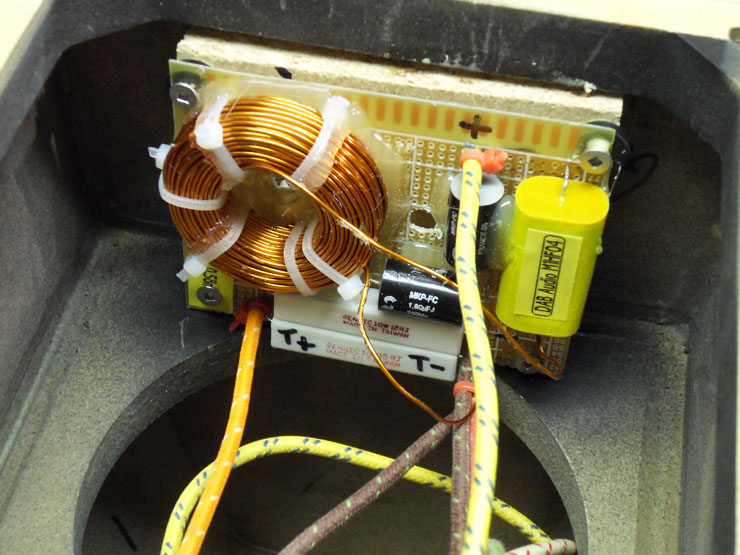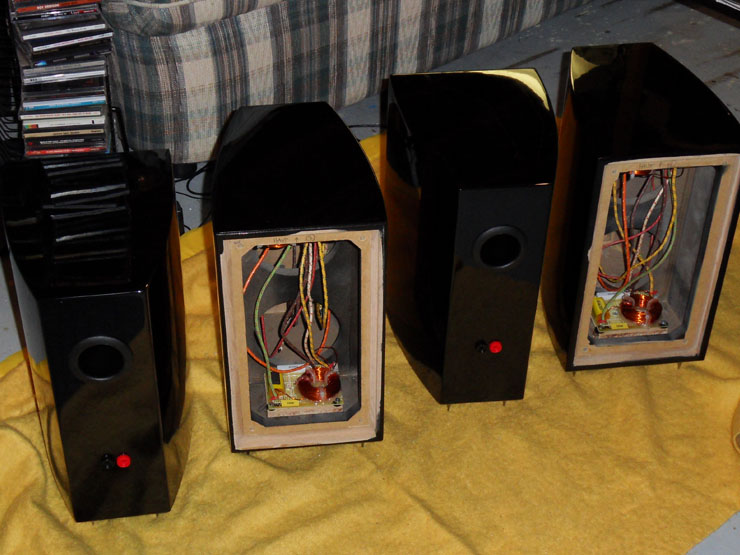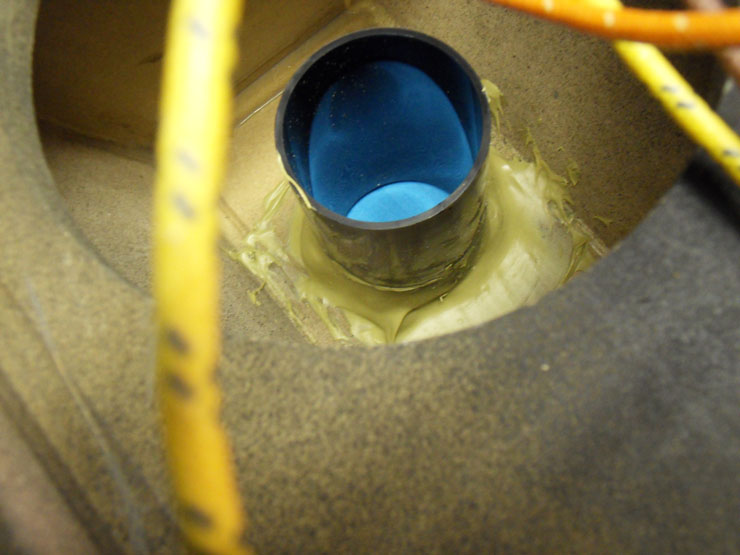 Le tube d'évent est fixé et collé avec du polyuréthane. / Port tube glued with polyurethane.
2010-03-07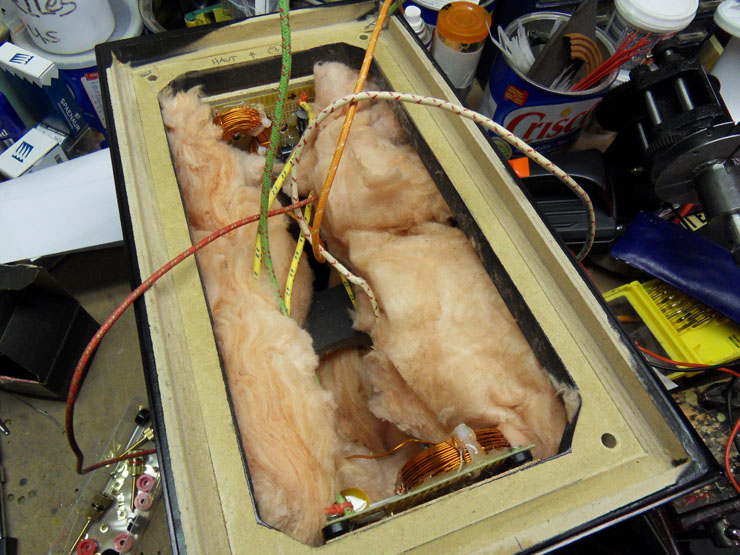 Remplissage avec la laine isolante. / Filling with fiber glass inulating.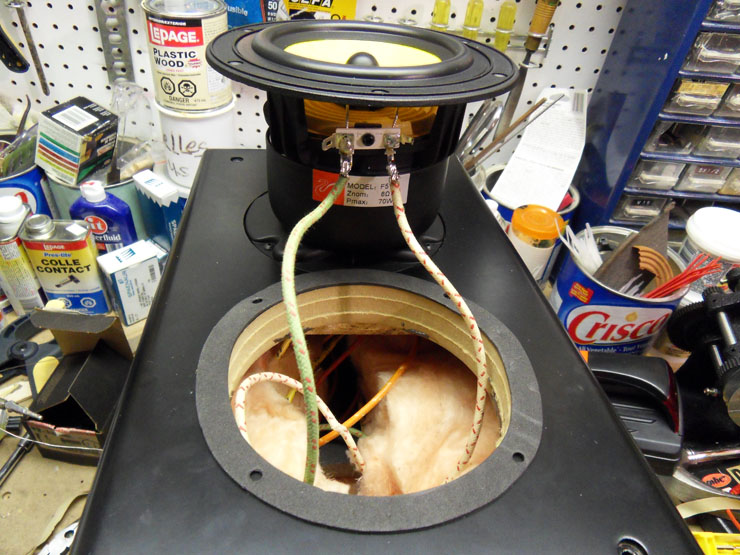 Installation des haut-parleurs. / Installing the speakers.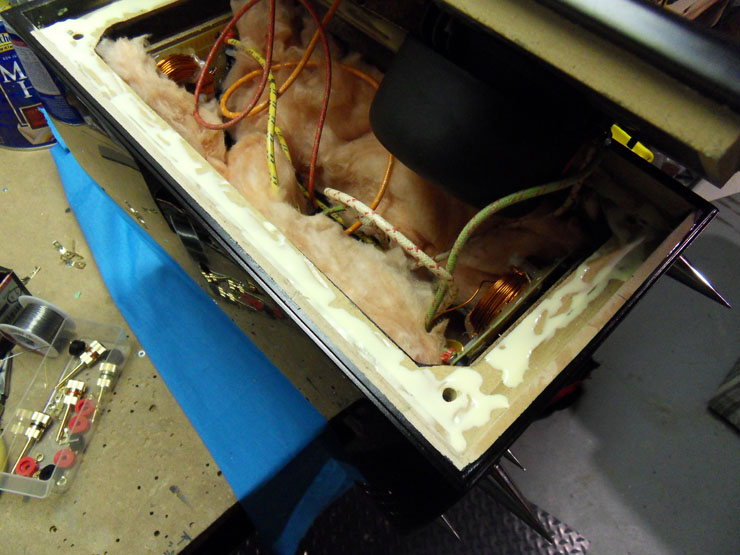 Collage du baffle. / Gluing baffle.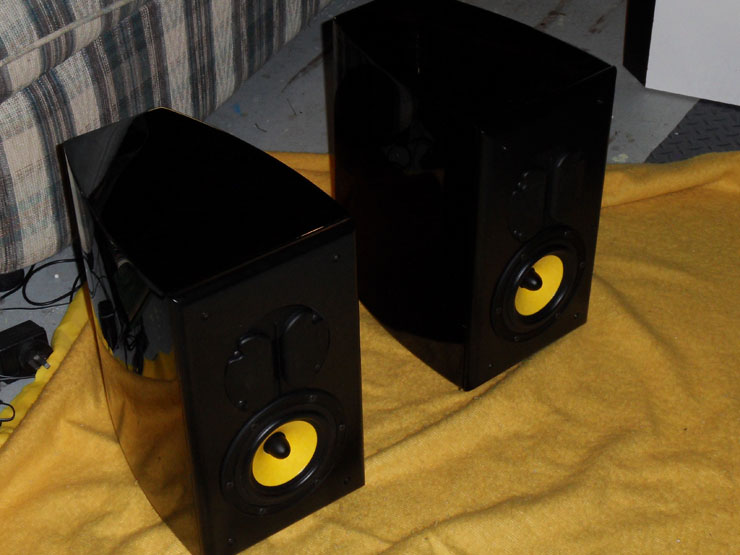 Les Swans M1 terminées. / Finished Swans M1.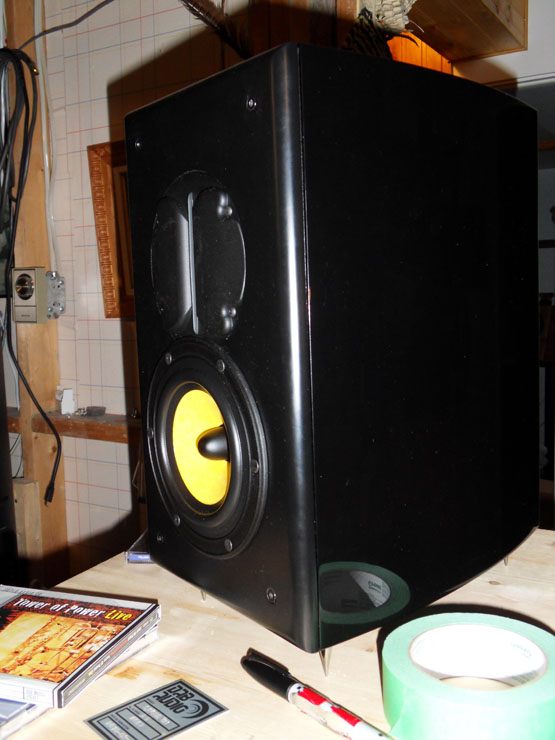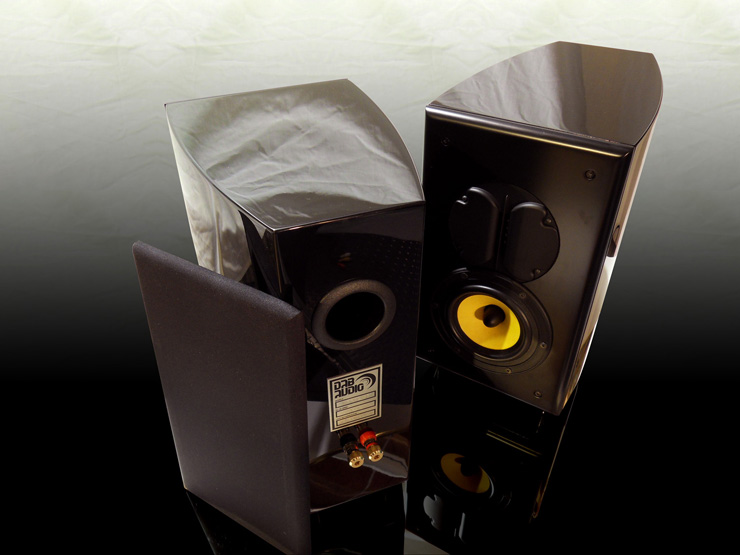 Le résultat final! / Final result!